Shopping Basket
Your Basket is Empty
There was an error with PayPal
Click here to try again
Thank you for your business!
You should receive an order confirmation from Paypal shortly.
Exit Shopping Basket
| | |
| --- | --- |
| Posted on 4 November, 2014 at 15:54 | |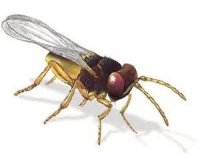 OK...this is going to seem like a pretty outlandish solution for pantry moth control, but I am going to conduct an experiment using Natural Predatory Wasps.   Once upon a time while researching pantry moths, I came across the mention of Trichogramma wasps.  The idea is that every pest has a natural predator, and in regard to the Pantry Moth- it is this type of Wasp.  Now, I have only ever had one single customer brave enough to try them on a really stubborn infestation that couldn't be entirely controlled by the spray b/c the moths were nesting in the drywall and she couldn't get to them.  I was impressed with her bravery, but unfortunately, she never got around to following up with me to let me know how it turned out!  I have been very curious about these wasps for some time- seeing as I am fast becoming an All-Things-Pantry-Moth expert, but have never had the opportunity nor the courage to try them before now.  It seems that they are mostly only available for purchase online in the spring or summer- but I found a place willing to send me some as late as early November.  I am anxiously awaiting their arrival. 

I wanted to have a drastic alternative for people who simply cannot seem to free themselves of pantry moths.  Although Aunt Norma's Pantry Moth Kit is a very effective system, every now and again- like the woman with the moths in her drywall- there is a case that might need additional help.  I wanted to be able to effectively recommend or dis-advise the use of trichogramma wasps, so figured I should try them out for myself.  I don't think that this solution is for everybody- it is actually taking me awhile to work up the nerve to even try them.  The thought of the food chain taking place in my kitchen in front of my very eyes is quite a bit daunting, after all!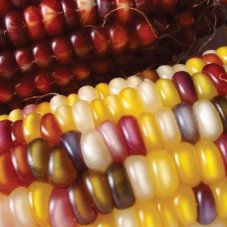 Next, I had to come up with a pantry moth infestation.  This is going to sound nuts, but I had a friend who was having pantry moth issues- so I offered to trade her a bottle of Aunt Norma's Pantry Moth Spray in exchange for one bag of pantry moth infested whole grain flour.  I have given the moths a couple weeks to effectively set up shop in my pantry- and the trichogramma wasps should be arriving any day now.  I will follow up after I receive the wasps.  

Here is some info I have been able to find on the wasps:

Trichogramma are tiny parasitic wasps that have a wingspan of 1/50th of an inch (so supposedly they are so tiny you won't even notice them flying around your home, which is good news, because they come in packs of like 50,000...which sounds terrifying.)  Once released, they attack and destroy (i.e. eat) the eggs.  These tiny beneficial insects are very effective because they prevent the (pantry moth) pest from reaching the destructive larval stage.   They do not, however, eat the larvae or adult moths, so you should expect it to take up to 3 weeks for moths to complete their life stages and die-off, after all sources of infested food have been eliminated and they wasps have been released.





...TO BE CONTINUED!!!




Categories: Pantry Moths

0

/