Shopping Basket
Your Basket is Empty
There was an error with PayPal
Click here to try again
Thank you for your business!
You should receive an order confirmation from Paypal shortly.
Exit Shopping Basket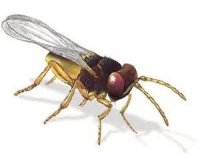 OK...this is going to seem like a pretty outlandish solution for pantry moth control, but I am going to conduct an experiment using Natural Predatory Wasps.   Once upon a time while researching pantry moths, I came across the mention of Trichogramma wasps.  The idea is that every pest has a natural predator, and in regard to the Pantry Moth- it is this type of Wasp.  Now, I have only ever had one single customer brave enough to try them on a really stubborn infestation that couldn't be entirely controlled by the spray b/c the moths were nesting in the drywall and she couldn't get to them.  I was impressed with her bravery, but unfortunately, she never got around to following up with me to let me know how it turned out!  I have been very curious about these wasps for some time- seeing as I am fast becoming an All-Things-Pantry-Moth expert, but have never had the opportunity nor the courage to try them before now.  It seems that they are mostly only available for purchase online in the spring or summer- but I found a place willing to send me some as late as early November.  I am anxiously awaiting their arrival. 

I wanted to have a drastic alternative for people who simply cannot seem to free themselves of pantry moths.  Although Aunt Norma's Pantry Moth Kit is a very effective system, every now and again- like the woman with the moths in her drywall- there is a case that might need additional help.  I wanted to be able to effectively recommend or dis-advise the use of trichogramma wasps, so figured I should try them out for myself.  I don't think that this solution is for everybody- it is actually taking me awhile to work up the nerve to even try them.  The thought of the food chain taking place in my kitchen in front of my very eyes is quite a bit daunting, after all!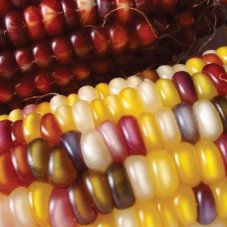 Next, I had to come up with a pantry moth infestation.  This is going to sound nuts, but I had a friend who was having pantry moth issues- so I offered to trade her a bottle of Aunt Norma's Pantry Moth Spray in exchange for one bag of pantry moth infested whole grain flour.  I have given the moths a couple weeks to effectively set up shop in my pantry- and the trichogramma wasps should be arriving any day now.  I will follow up after I receive the wasps.  

Here is some info I have been able to find on the wasps:
Trichogramma are tiny parasitic wasps that have a wingspan of 1/50th of an inch (so supposedly they are so tiny you won't even notice them flying around your home, which is good news, because they come in packs of like 50,000...which sounds terrifying.)  Once released, they attack and destroy (i.e. eat) the eggs.  These tiny beneficial insects are very effective because they prevent the (pantry moth) pest from reaching the destructive larval stage.   They do not, however, eat the larvae or adult moths, so you should expect it to take up to 3 weeks for moths to complete their life stages and die-off, after all sources of infested food have been eliminated and they wasps have been released.

...TO BE CONTINUED!!!
So, As many of you have noticed, as the weather warms up, Those darn pantry moths you thought you got rid of last fall are all of a sudden BACK!!  "What the heck is going on?", you ask, as just the sight of a single pantry moth flying around the kitchen brings back those feelings of disgust and panic you felt the last time you had to deal with this pest.
The truth is, that although you may not have seen them in awhile, these moths are probably part of the original gang that you were dealing with before.  Under normal circumstances, a pantry moth egg/ larvae hatches in 2-14 days.  When the weather cools off, though, the larvae can go into somewhat of a hibernation mode, and they can stay in their lovely cocoon for months.  When the weather warms up, all of a sudden, these moths decide it's time to emerge.  As a single female moth can lay up to 300 eggs, it is unlikely that you got all of the eggs the last time around (especially since the moths can lay eggs ANYWHERE...like on the underside of picture frames or in corners of other rooms besides the kitchen).  So don't immediately assume that the moths are back in your food.   You likely can avoid a full-blown pantry clean out with just a few simple steps.  Keep in mind- these are probably just left over moths, so if you nip it in the bud, you can avoid another full-blown infestation. 
The very first thing I would recommend doing is putting out a pantry moth trap.  This is the most effective place to start that also requires the least amount of effort.  Just place a pantry moth pheromone lure trap someplace close to where the pantry is- like on top of the refrigerator.  A pantry moth trap will lure and trap the male moths, so that the breeding cycle is interrupted hopefully before it begins!  I would also be careful to protect the food in your pantry to prevent the moths from feeding on it.  The easiest way to do this is to seal all food items in glass or suction-lid containers.  I like to keep most of my grain products in the freezer to eliminate ANY chance of moth infestation.  Another easy trick is to spray an insect repellent, like Aunt Norma's Pantry Moth Spray, around the cabinets and shelving.  Be sure to use a NON-TOXIC spray if you are going to do this without removing the food first.  Aunt Norma's is made from natural essential oils so it is safe to spray directly around sealed containers (obviously not IN the actual food) to deliver the scent that keeps discourages moths without having to worry about chemicals in and around your food. 
If you follow these easy steps, you should be able to get ahold of a moth re-infestation before it becomes a big issue (or ruins your groceries!!).  Anyone who has spent countless hours cleaning out their pantry and throwing away hundreds of dollars of food knows that it is better to quash a moth problem before the moths take over.  Being vigilant when you first see a moth can prevent a lot of needless work and expense later.  You know what they say about an "ounce  of prevention"!!
Pantry moths can be a real nightmare to get rid of, but Aunt Norma's Pantry moth spray can really help.  The spray contains all-natural, non-toxic ingredients so it is safe to use around food and pets. For those of you who are nervous about having your home sprayed with chemicals, this can be a practical and comforting option.  Even though exterminators claim that the chemicals they use are safe, I'm not sure that I want to add any potentially toxic substance into my home, especially around my family and pets.  If it's so "non-toxic", why does everyone have to leave the house for 5 hours after they spray? 
It just seems like a more logical option to try something all-natural.  After you spray, there's no need to avoid the kitchen or keep your family out of the house, in fact, many people like the scent that the essential oils leave behind in your kitchen.  The moths, however, hate the smell of it- so they are likely to clear out as soon as they get a whiff!  The spray is most effective when used as directed in combination with a thorough pantry cleaning and clearing out, but it even works for those who are too busy to bother with the whole cleaning process- if you spray the affected area and also set a pantry moth trap out.  This is kind of a short-cut option, the spray will repel the moths out of the pantry and into the open where they will be lured into the trap.  The treatment can take some time to fully get rid of the moths, (it's almost impossible to get every egg and moth in the entire house once you have an infestation, and even a single moth can lay up to 300 eggs a day, so they reproduce like rabbits!!), but many people don't see moths after the first day that they use the spray.
KEYWORDS:  meal moths, get ridof pantry moths, moths in the pantry, pantry moth traps, Aunt Norma's Pantrymoth spray, Aunt normas pantry moth spray, worms in food, natural pest control,Indian meal moths, essential oils that repel bugs, essential oils that repelmoths, safe pesticide, kill pantry moths, natural pesticide, non toxicpesticide, moth infestation, moth problem, pantry moth problem, pantry mothinfestation, grain KEYWORDS:  moths, grain moth, moths in food, moths in flour, pantrybugs, bugs in kitchen, bugs in the kitchen, moths in kitchen, moths in thekitchen, pantry moth, moths in pantry, flour moths, flour moth, pantry moth, mothspray, Aunt normas  pantry moth spray,worms in food, natural pest control, Indian meal moths, essential oils thatrepel bugs, essential oils that repel moths, safe pesticide, kill pantry moths,natural pesticide, non toxic pesticide, moth infestation, moth problem, pantrymoth problem, pantry moth infestation, grain moths, grain moth, moths in food,moths in flour, pantry bugs, bugs in kitchen, bugs in the kitchen, moths inkitchen, moths in the kitchen, pantry moth, moths in pantry, flour moths, flourmoth, pantry moth control, pantry moth trap
Everyone knows the saying, "when life gives you lemons, make lemonade"?  Well, it's pretty hard to "make lemonade" with a pantry moth infestation.  But I wanted to take a few minutes to explain how my pantry moth infestation was actually a blessing in disguise and also to thank my many customers!
Like a lot of people today, I was struggling financially.  My previous professional business had pretty much dried up.  I was no longer working full-time, and was starting to worry about ever finding another job.  My family was considering moving into a smaller home to help cut down on costs, and the stress of it all was starting to take it's toll.
As I started to think about these changes, and what I was going to do next, I decided to start going through and packing up our stuff in case we needed to move. About that same time, I started to notice tiny little flying bugs all over my kitchen.  "Oh no", I thought...."termites!".  I called someone to look at them, and he told me that they were NOT termites, but he wasn't sure what they were.  I figured they would go away eventually, but when they didn't I knew that something had to be done.  The exterminator said he could spray the area, but I was very nervous about having toxic chemicals in my home- especially around my food, family, and tiny little 5 lb dog.  But I couldn't live with bugs in my kitchen, so I started doing a LOT of research.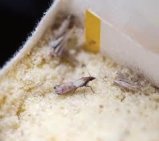 The more I read, the more disheartened I became to realize that what I had were pantry moths, and that no one seemed to have much luck in getting rid of them.  "Argh...this is JUST what I need", I thought.  Well, I decided to start by getting rid of all the food and cleaning out the pantry and cupboards, but I figured if I was going to do all that work, I wanted a product to help and to make sure that they wouldn't come back!  I scoured the internet, but couldn't find a single pantry moth repellent on the market.  I didn't want to waste time and money on something that might not work, so I decided to use my extensive knowledge of natural remedies and alternative therapies to try to come up with something that I could use. 
 I remembered my Aunt Norma, who was like a grandmother to me growing up in a tiny rural farm town in Pennsylvania.  She had an answer for everything, and was always concocting some kind of elixir or potion (and a lot of bread and cakes) in her small country kitchen.  She taught me a lot about what different kinds of herbs, spices, and  household ingredients could be used for.  It was her interest in teaching me that has fueled my curiosity about natural healing and remedies ever since.
So after a lot of reading, mixing and experimenting, I came up with a spray and a plan that I thought might work.  I took everything out of the cupboards, inspected and washed and froze all that I could, and then washed and sprayed down all areas with my mixture.  It smelled a little strong, but at least I felt like I was doing all I could before having to give in to calling an exterminator.  I put the lights out in the kitchen, and after a long weekend of cleaning and spraying, went to bed.  I woke up, and to my surprise, there were no pantry moths in the kitchen.  Over the course of the next few days, I saw one or two here and there, but I noticed that most of them were gone, and there were only a few that I found in the kitchen... and NONE OF THEM WERE IN THE PANTRY!!!! I purchased a pantry moth trap and set it out on top of my fridge to catch the moths that I missed or had hatched since I sprayed, and I did get a full trap of them, but I realized it was because they no longer were hiding in the pantry... even after I got really brave and started putting food back in the pantry... the moths still would not go back into the cupboards that I had sprayed.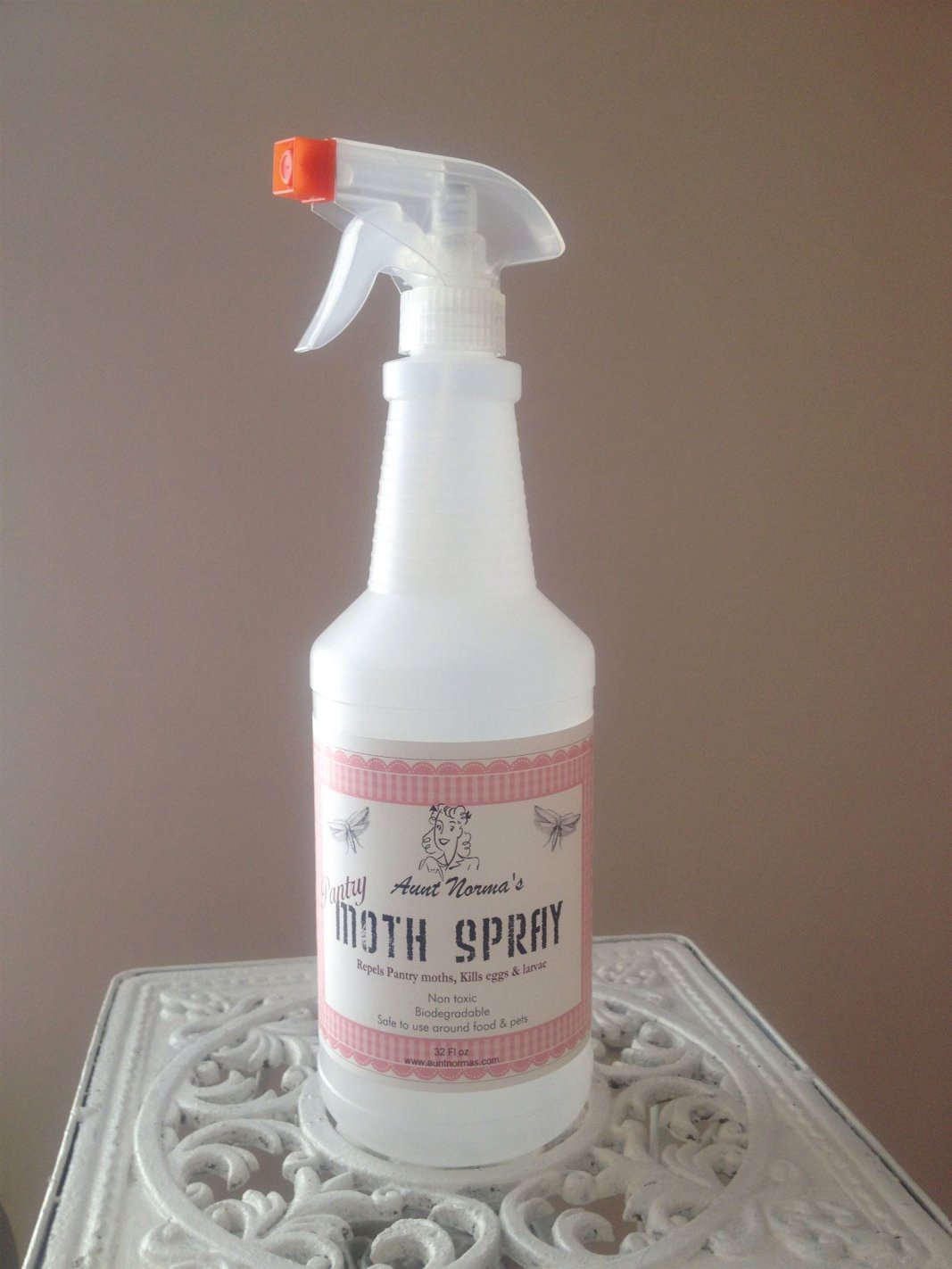 After about a week of this, I thought... "that stuff really works...too bad no one sells something like this."  And then I got maybe the craziest idea I'd had in awhile... maybe
I
could make and sell this stuff..?"  Now, there was still a lot of work to do- I had to figure out how to properly formulate it (helps that my brother in law is a chemist!!), what the EPA regulations were, how to find the ingredients, supplies and labels, and how to design a website.  WHEW!  I was so excited about the product, though,  that I tackled this with gusto, and only a short time later had my first professional batch of Aunt Norma's Pantry moth spray.  Now... would other people want to try it?
Happily, there were a few people who tried it in the beginning, and started talking about it.  The orders started coming in and before I knew it, I was in business!  As it turns out, there are a lot of people who, like me, wanted somewhere to turn for answers and natural safe alternatives to dealing with this issue.  In the process, I have become a somewhat accidental moth expert, and have been happy to talk to many of you about advice on this.  My business and experience is still growing, and I have many new products in the works, but I wanted to thank everyone who has supported Aunt Norma's and taken a chance on a small business.  I have been able to stay in my home, make a living to contribute to the household, and was even able to take a modest (but fantastic) vacation for a few days with my family this summer! (and I've been having a lot of fun with Aunt Norma's in the process!!)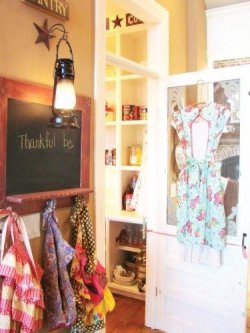 So you see, I guess life is funny and sometimes you
can
make lemonade!  Now, I'm not wishing a pantry moth infestation on anyone, but maybe sharing my story can be a bit of an inspiration...and I think it's important to stop every now and again and be thankful for what we have, and the opportunities that the Universe and "powers that be" bring us...strange as they may seem at first.  After all, necessity IS the mother of invention!!  So thank you all again for your patronage, and please look for our new products this fall.
meal moths, get ridof pantry moths, moths in the pantry, pantry moth traps, Aunt Norma's Pantrymoth spray, Aunt normas pantry moth spray, worms in food, natural pest control,Indian meal moths, essential oils that repel bugs, essential oils that repelmoths, safe pesticide, kill pantry moths, natural pesticide, non toxicpesticide, moth infestation, moth problem, pantry moth problem, pantry mothinfestation, grain moths, grain moth, moths in food, moths in flour, pantrybugs, bugs in kitchen, bugs in the kitchen, moths in kitchen, moths in thekitchen, pantry moth, moths in pantry, flour moths, flour moth, pantry moth, mothspray, Aunt normas  pantry moth spray,worms in food, natural pest control, Indian meal moths, essential oils thatrepel bugs, essential oils that repel moths, safe pesticide, kill pantry moths,natural pesticide, non toxic pesticide, moth infestation, moth problem, pantrymoth problem, pantry moth infestation, grain moths, grain moth, moths in food,moths in flour, pantry bugs, bugs in kitchen, bugs in the kitchen, moths inkitchen, moths in the kitchen, pantry moth, moths in pantry, flour moths, flourmoth, pantry moth control, pantry moth trap


The first step in handling a pantry moth infestation is to make sure that you do, indeed, have pantry moths.  If you have never seen them before, it might take some time and research to figure out what they are.  Some people mistake them for termites, fruitflies, or clothing moths.  It can get even more confusing, and disgusting, if you first discover them in their pupae stage as worms in your food... so gross.

Pantry moths and clothes moth look different, and you can figure out which you have most easily by comparing the moths you have to pictures of both a clothes moth and a pantry moth.  People often get confused because once pantry moths enter your home through food or grain products that you bring in, they can fly to and set up shop in other parts of your home as well.  It is not uncommon to see a pantry moth in your bathroom, living room, or even in your bedroom clothing closets.  If you find pantry moths in other areas of your home- the process to treat them is still the same:  get rid of their food source, spray your cabinets and all affected areas with Aunt Norma's Pantry Moth Spray, and put out one (and only one) pantry moth trap. 

You might have to wait a bit to see the results- these buggers can lay up to 300 eggs a day, so it's likely that there will be some survivors that were hidden in other areas while you sprayed.  You will, though, start seeing less and less moths as the die-off process takes place on adults that you missed, or eggs  that have hatched since you cleaned.  It's really important to understand the life cycle of the pantry moth to understand what is happening while you are waiting for them to be permanently gone. 

Think about it this way:  how long have the moths been in your home?  At up to 300 eggs a day, how many thousands of eggs are hidden in your home?  You are likely to miss at least a few when you clean and spray, so there are going to be some still flying around or hatching afterwards.. and even one can start the whole process all over again.  That's why it's so important to keep the food out of the pantry for at least a couple weeks (throwe out just about everything and keep any remaining or new food in the freezer or refridgerator... and I mean everything:  (cereal, potato chips, sealed granola bars!!!!).  It is really the only safe place for food during this process. 

 Also, make sure anyone in your household who eats cleans up after themselves and doesn't leave even a crumb for the moths to find.  It is also crucial during this time that you touch up the cabinets/ pantry/ or any affected areas (which should be empty) with the pantry moth spray every couple days or so to keep the smell fresh, and drown any eggs hidden in the cracks.  This will draw any moths away from teh pantry and out into the open where they will fall prey to the lure of a pantry moth trap or a rolled up magazine!!

 

meal moths, get rid of pantry moths, moths in thepantry, pantry moth traps, Aunt Norma's Pantry moth spray, Aunt normas pantrymoth spray, worms in food, natural pest control, Indian meal moths, essentialoils that repel bugs, essential oils that repel moths, safe pesticide, killpantry moths, natural pesticide, non toxic pesticide, moth infestation, mothproblem, pantry moth problem, pantry moth infestation, grain moths, grain moth,moths in food, moths in flour, pantry bugs, bugs in kitchen, bugs in the kitchen,moths in kitchen, moths in the kitchen, pantry moth, moths in pantry, flourmoths, flour moth, pantry moth, moth spray,Aunt normas  pantry moth spray, worms infood, natural pest control, Indian meal moths, essential oils that repel bugs,essential oils that repel moths, safe pesticide, kill pantry moths, naturalpesticide, non toxic pesticide, moth infestation, moth problem, pantry mothproblem, pantry moth infestation, grain moths, grain moth, moths in food, mothsin flour, pantry bugs, bugs in kitchen, bugs in the kitchen, moths in kitchen,moths in the kitchen, pantry moth, moths in pantry, flour moths, flour moth,pantry moth control, pantry moth trap

 

I am very interested to see what happens with pantry moth infestations after the hot summer months are over!  It seems like these things just flourish in the summer, but what happens in colder climates during the fall and winter?  I read that they can hibernate...but for how long?  Do they literally sleep all winter and then come out when it gets warm?

 

If anyone has had an issue with pantry moths during the winter I would love to hear about it.  It would be great if they just simply died out on their own when the weather got cold, but somehow I doubt it.   I am also happy to say that afterusing Aunt Norma's Pantry moth spray for my infestation at the beginning of the summer, I have not had any more problems!!  There IS hope, afterall.  I am still very careful to put newly purchased bags of rice and grains in the freezer for a week before I add them to my pantry, and I touch up with the spray every week or so, and I haven't seen a single moth.

 

I also have been finding some other interesting uses for the spray.  I bought and re-finished an antique dresser that had been in storage for a seemingly long time.  It was really dirty adn while I was cleaning it out, found a nest of spiders (YUCK!!!)  I sprayed the pantry moth spray in the drawers right on the wood.  It actually gave the wood a lovely aroma, it really soaked in and I haven't seen a single spider since- I guess they don't like the dpray much either.  Also, I was trying to slepp and had the windows open because of the heat, and was getting eaten alive by a mosquito.  It was such an aggressive assault that it woke me up- with 3 HUGE bites!  I didn't know where my DEET was (and honestly I hate using that stuff b/c of the chemicals, I htink it affects my sensitive skin) so I went to the kitchen and grabbed the pantry moth spray and misted my hair and my nightgown, went back to bed and slept peacefully the rest of the night!

Well, I am happy to say that I haven't seen a pantry moth in my house in quite some time, so I have effectively handled my pantry moth infestation.  To my horror, however, this morning I saw a flea on my little doggie!  Fleas are almost as difficult to get rid of as pantry moths, but if you start early and keep your carpets and pet areas clean and treated, you can discourage fleas from making your house their home.  I started by spraying down my dogs bed and surrounding areas with Aunt Norma's pantry moth spray.  The spray, though formulated for pantry moths, can also help deter other bugs and insects.  I am developing a specific formula to help with fleas, but in the menatime why not do double duty with the Pantry Moth spray?  You can spray it on area rugs or near the entrance ways to keep fleas from entering your home on their own. 

 

I also wanted to point out that to keep pantry moths away, it is important to touch up with the spray every couple weeks or so to keep the "scent" fresh.  This has really helped in my own experience and has made the moths more likely to fly into the pantry moth trap I have set out on top of the refrigerator.  Just use the spray like poutpourri spray and lightly mist theinside of cabinet doors, for example, as an easy way to repel moths without having to do the whole "clean out the entire pantry" step again.  I have also taken to putting any new bags of grains or beans in the freezer for a few days before I add them to thte pantry.  That way, I won't re-infest my entire cupboard if the new item does actually contain any eggs.  Freezing the food will kill any eggs and I have found that pretty much everything can be frozen without any detriment to the integrity to the product after it is thawed.  I have frozen rice, flour, beans, spices, cereal, powdered sugar, and cakemixes.  Then I simply set them out on the counter to thaw, wipe off any excess moisture, and return them safely to the pantry.  I know if you are vigillant and follow the steps and advice listed on the website that you, too, can get rid of your pantry moth infestation for good!

0

/